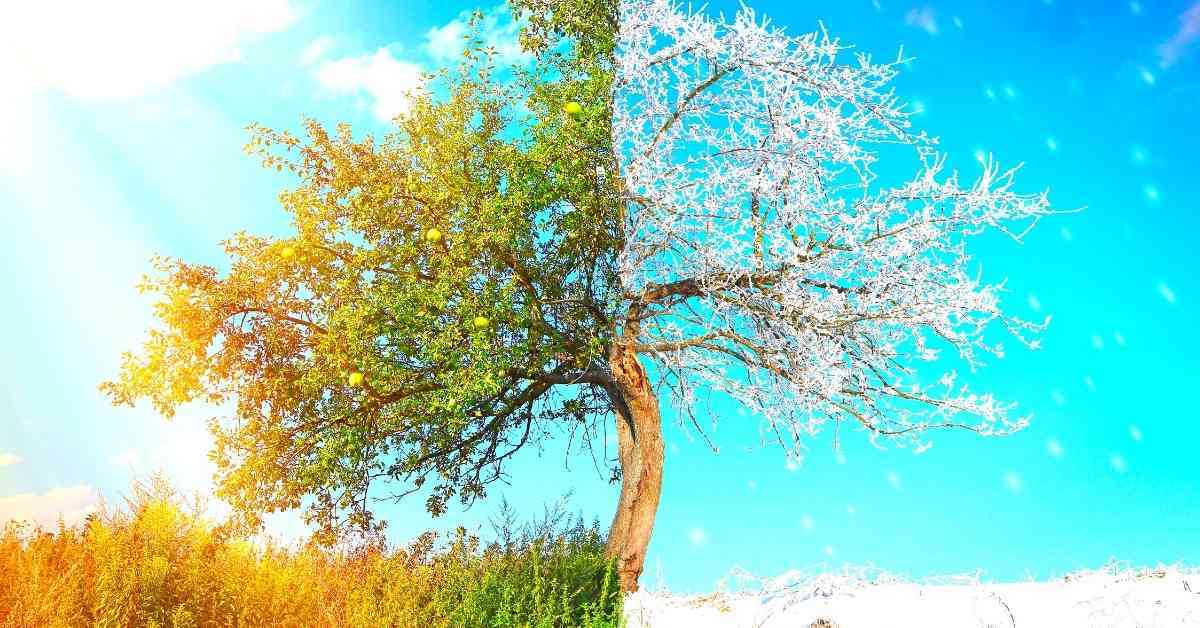 Introduction
More on our power brainstorming session. Our topics were:
Whole house power
Heating and cooling
Food preservation and preparation
Lighting, communications, and devices
Washing and hygiene
So let's look at heating and cooling. As we're headed into winter, we mostly discussed ways to keep ourselves warm. Some of these ideas seem obvious, especially to those of us who were around before heat pumps and central heating, but we decided no idea was too silly or obvious to make the list.
Heating the house
Most have us have heat pumps now, but they'll be the first thing to go if we can't afford to pay the power bill, or if there is limited (or even no) power.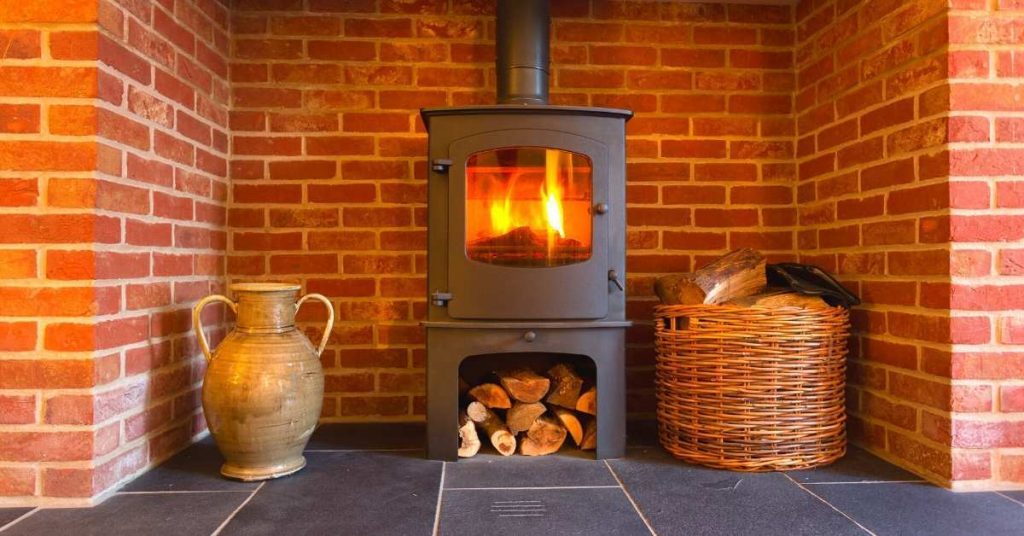 If you have enough space to install a wood or coal-burning stove, this can do double or even triple-duty. You would need the capacity to stock up on fuel while it's available and affordable, or have somewhere you can forage for pine cones and other sources of fuel.
Can you have a wetback system to heat your hot water?
Or to send hot water through to radiators in other rooms?
Keep a pot of water on the top of the stove all day to have a continual source for a cuppa.
Wrap some potatoes or other root veggies in foil and keep them in the coals all day to slow cook.
Otherwise, the best way to heat the whole house may be to keep the heat in. At the risk of sounding like a power company advertisement – How well insulated is your house?
Consider installing better insulation, like:
Batts.
Double glazing.
Underfloor or under carpet insulation.
Find ways to stop drafts?
If you don't own your home, or you can't afford it, think of other ways to insulate: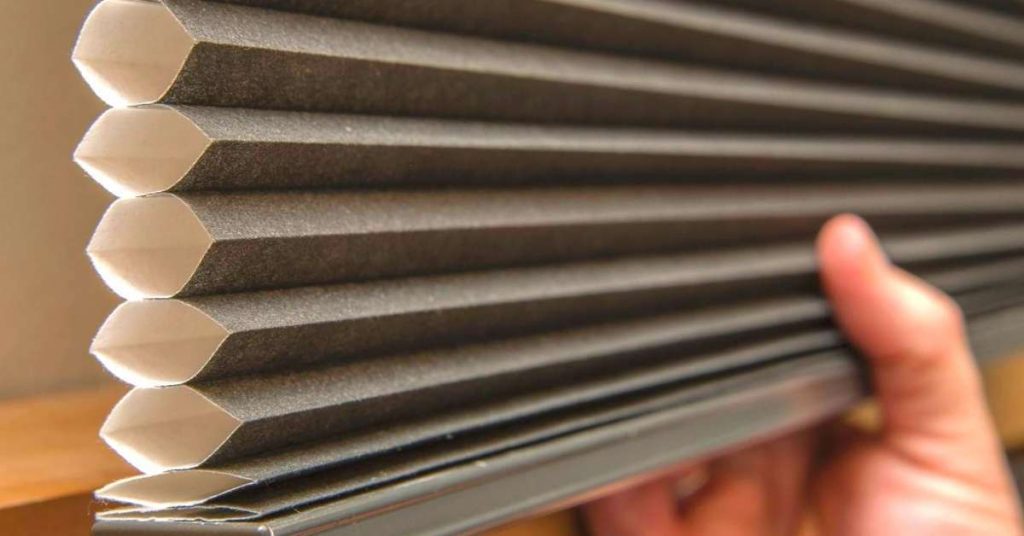 Bubble wrap or window film on windows.
Honeycomb blinds cut down a certain amount of cold or heat but still allow some light through (note that these may be cheaper online than getting in a consultant).
Draft stoppers for the bottom of doors.
Foam around draughty windows.
Roof to floor curtains. Try the Sustainability Trust or a local curtain bank for curtains (free if in a low-income area or you have a Community Services Card).
Rugs on floors.  Although many rugs, especially Persian style, can be very expensive, this company seems to be of good value. And in our local area, there is an excellent shop in Bay Road, Kilbirnie that has very reasonably priced Persian and modern rugs, and is staffed by lovely people.
Dehumidifiers
In our house, we want to weigh the pros and cons of using a dehumidifier. On one hand, they use a lot of power if they have to run all day. But we live perched on a hillside, which can be very damp. By keeping the house drier, it will be easier to keep warm.
We may need to look at some of the lower-tech options available again.
Heating the room
Heat only the rooms you're using and as little as possible. [Now I'm going to sound like one of Monty Python's Four Yorkshiremen… When I was a kid, living in Wainuiomata, which has got to be one of the colder parts of Wellington, we had one heater. Seriously, we did. The lounge was the only warm room in the house, and you did not want to risk frostbite by putting your jammies on in the bedroom. Privacy can be overrated…]
One thing we didn't discuss was having an open fire. Maybe because, in most cases, all the heat goes up the chimney. If you can fit a burner into your open fireplace, you will heat at least one room, and depending on where it's placed, maybe a lot more of the house.
We want to have a movie and popcorn night and watch some prepper videos together. Yeah, sounds a bit lame, doesn't it? But a lot of us have changed our priorities somewhat over the last two years. Our ideas of entertainment are a lot simpler than they used to be. We've already picked up some ideas from preppers: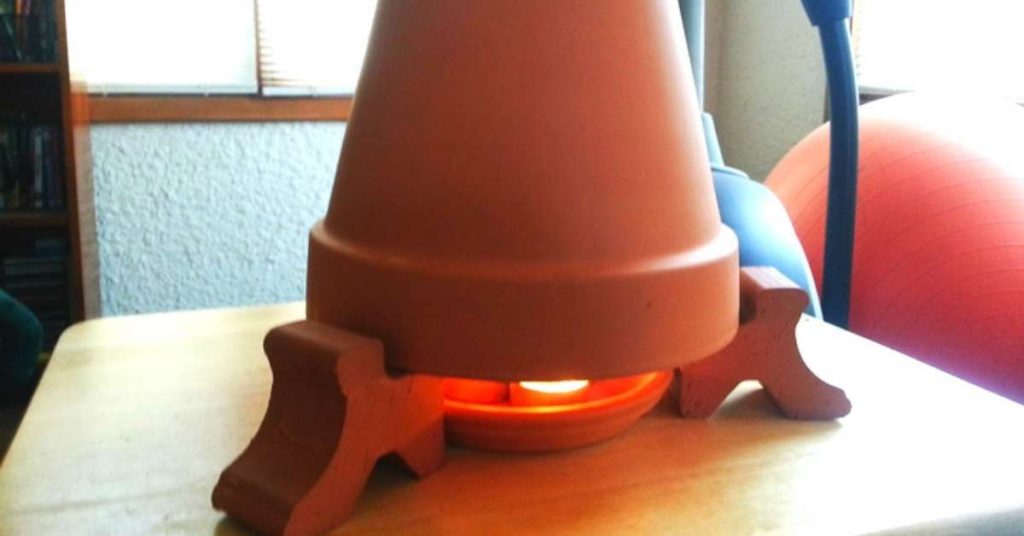 How to make a heater from a terracotta plant pot placed over some candles.
If no power at all, consider putting up a tent indoors, especially in the kids' room at night. Once you're inside it, it will heat up much more than the whole room.
There are bound to be many more…
Heating ourselves instead of the space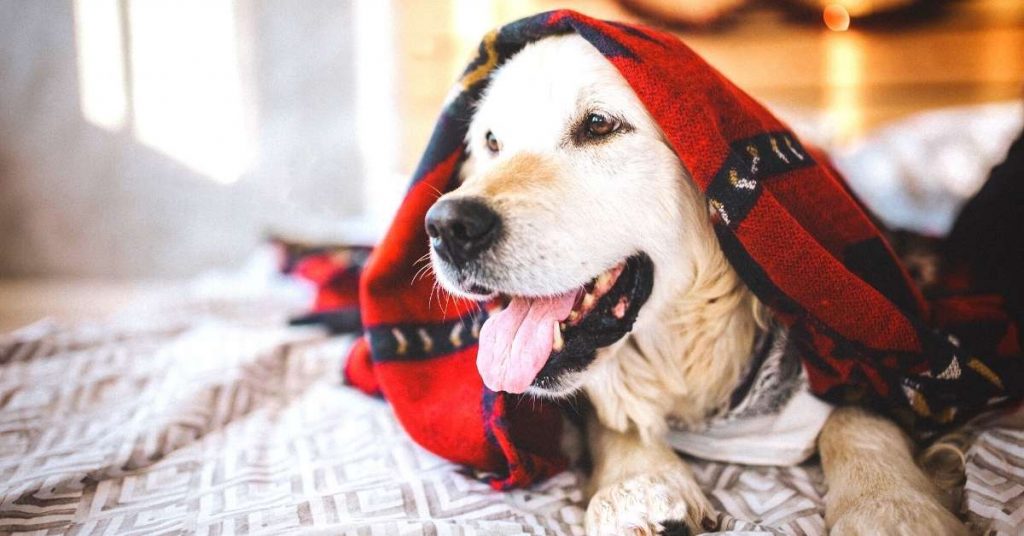 Here in NZ, where the houses are not as well insulated as in other countries, most of us are probably already well acquainted with the idea.
Some of our tips for those who are not:
Wear more clothes and layer up.
Natural fibres such as wool and merino are especially good.
Wear sheepskin slippers, instead of synthetic materials.
Sheepskin slipper boots that keep ankles warm help to keep feet warmer. I haven't had cold feet since I started wearing these. Well, except when I have to take them off to leave the house.
Many people have down jackets, beanies, scarves, and gloves for outdoors. Wear them inside as well if you need to.
Heat is lost easily through the head, so wear a hat indoors.
I keep fingerless gloves by the computer for use in the winter.
Searching for reusable pocket warmers on Amazon comes up with a few suggestions that we can research for NZ.
Hot water bottles or wheat packs to warm up the bed instead of electric blankets – less power use and less EMF exposure as an added bonus. I seem to remember my brother once telling me about wheat pack slippers – something else for us to research.
Layer up in the bedroom as well. If you have different weights for different seasons, put more than one layer together, so you can take one off or add one when needed.
Spare blankets to use on beds and as shawls. For an infant, you would probably want to pay the extra for a merino blanket that breathes. But for everyone else, who can take layers on and off, go for wool or synthetic depending on budget. One of our group recommnds Sherpa blankets from The Warehouse – very warm, at a good price.
Get up and move as often as possible.
Cooling
Most parts of NZ are fairly temperate, so we should be able to manage without air con, if needed. Though that doesn't mean that those of us whose ancestors came from colder climates will like it. Some manual options to remind ourselves of, when the time comes:
window tint
honeycomb blinds
shade cloth
awnings
sun umbrellas
a hand fan
a hand fan, wielded by someone else for you
and last resort, lolling about all afternoon on the bed, saying "it's too hot to do anything" and finally getting up and doing things about 7pm